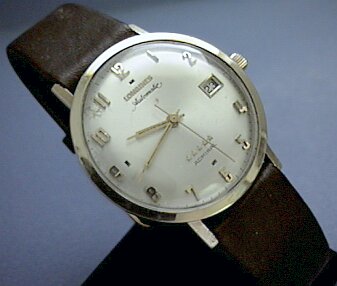 LONGINES 5 Star Admiral automatic-wind wristwatch, 14 Karat yellow gold filled case with the date feature. This watch movement qualifies as a "complicated watch". The white dial and gold colored hands of the watch are original. There is a slight blemish on the dial at the "11" marker (see photo) but not distracting to the overall excellent condition of the watch. The dial has raised gold colored numerals. The watch has a lifetime unbreakable mainspring, the crystal was replaced, a new split stem was fit with a new Longines-signed crown as well as a new cowhide strap. The dial and the crown are signed and on the back it is signed -"Longines-Wittnauer Watch Co, Inc/Geneva Montreal NewYork. The case number is 3025-505 #70914XX. This is a calibre 505 movement. Case is approx. 34.5mm.
The movement has been cleaned, oiled and adjusted by a professional watchmaker and worn for a week to check the accuracy of the time and that the watch will run overnight from the motion on the arn during the day. The watch movement was completely disassembled and put through a watch-parts cleaning machine and oiled and adjusted when it was reassembled. The balance jewels were pegged clean, the jewels were all pegged.
Add approximately $105 to the purchase of an unrestored duplicate at auction that is described as "needs a good cleaning" and you can get a better fix on the price of repairs for complicated mechanical watches. The initial cost may not be the only price that needs to be paid for a collectors watch like this one.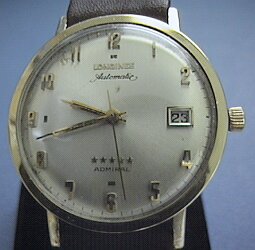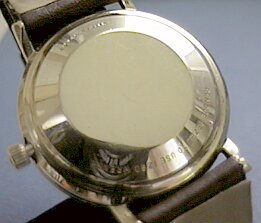 ---


# 1152 SOLD




---
©2001
Webcounter--not a product endorsement.