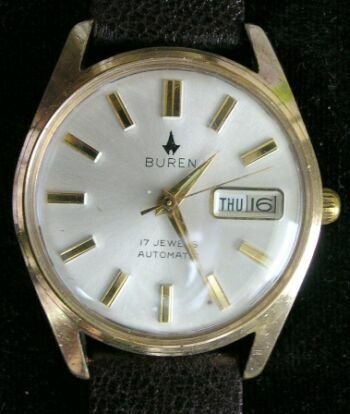 BUREN Swiss Made Automatic-Wind, 17 Jewel movement with day/date registers. Calibre 12DIB8, Case #9107/12D. The crown is used to advance the date by pushing it in (quickset) and to change the time. The day is advanced by a 24 hour change in the setting. The crown does not wind the movement, only motion on the wrist will keep the mainspring powered to run the watch. This is how the watch was designed - it is not a fault of the calendar part of the movement. (I have only seen one other movement like this--in a Mido.)
Dial is white, gold colored raised hour markers and hands. There is a slight speck on the dial at the "5" marker otherwise the dial is in excellent condition. The movement is in mint condition and it has been completely cleaned and oiled and the watch is keeping accurate time. The crown is the correct fit for this watch but is is a little discolored. The crystal is new and the leather strap is new. The gold colored case is "base metal" with a stainless snap-on waterproof back. Case is 34mm, lugs 18mm.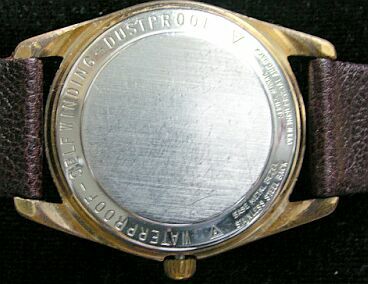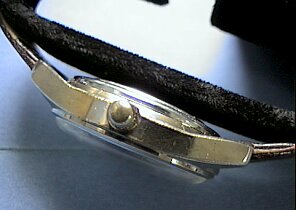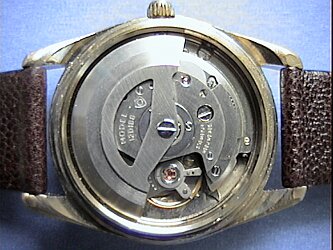 ---


# 1159 $ 199.00 + shipping.